Code To Check If Phone Is Hacked or Tapped 2023
One of the greatest inventions of science and technology is the smartphone that has made day-to-day life a lot easier by replacing almost all of the other gadgets. Everything is covered in this tiny invention, whether a calendar, calculator, camera, voice recorder, movie maker, to-do list, or photo album.
With the new and advanced levels of technology, we have the facility of Wi-Fi or internet that has struck our lives to a great extent. The whole world is a global village. All sorts of work are performed on the internet.
Importance Of Phone Security
Our smartphones contain all of our data, including photos, bank accounts, and contacts. That is why every cell phone requires a strong security system to protect the user's data.
Mobile phones companies use the most advanced security systems to protect the owner's data. But somehow, with the wrong side use of technology, a mobile phone can be hacked.
If you ever feel that your smartphone has been hacked or tapped, you can use few simple codes to check. Mobile phone security is very powerful, but it is not always faultless.
Hackers are in every corner of the world, and every year they attack millions of cell phones, both android and iOS software. They do so to steal important and financial data of the user, and some can even hack the camera to use pictures as a blackmailing option.
Indications of a Hacked Phone
Before going for codes that check if the phone is hacked or not, we can look at the common signs of a compromised device. Here are a few things to beware of:
If you see any unknown app that you do not recall installing on your phone, it can be a sign of hacking. Hackers install apps directly into the phones to monitor the activity. If you see any suspicious app, it could be a sign.
Suppose your smartphone doesn't have battery issues and you suddenly notice bad battery performance. In that case, it may be an indication because of the spyware software running in your phone's background almost constantly.
A very important sign to note is if your friends or contact list receive inappropriate or unusual texts from you. It defines the presence of a hacker who might be sending weird stuff to your friends.
A hacker will most definitely change your passwords on different websites when he'd enter your phone. So if you face password change issues, you have to be alert.
These are some of the prime indicators of a hacked cellphone. This list may not include every key sign. But if you notice any unusual behavior in your smartphone, you've to be conscious.
Codes To Check If Phone Is Hacked
Now, confirm the signs listed above and examine if your phone has been hacked. There's a list of codes to dial and corroborate. These are called Unstructured Supplementary Service Data or simply USSD codes, also called quick codes. You only have to open the dialer app on your phone and dial with the given instructions.
*#61#
Through this code, you can see if your calls are hacked or if someone else has access to your calls and text messages. If this affirms, you can disable the settings by dialing *##61#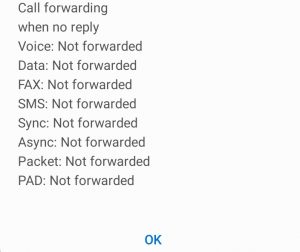 *#62#
This code will allow you to know who receives your texts and calls. You can get it eliminated by dialing *##62#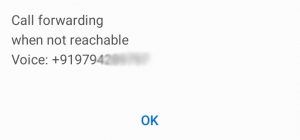 *#21#
It is the diversion code to check for hacked cellphones. It will disclose if someone else is inside your phone and receiving your calls or messages without letting it come to the hacker's attention. To remove unconditional call forwarding, you may dial *##21#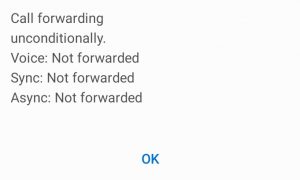 *#06#
This code will provide you with your device's IMEI number, a distinctive identification number provided by the manufacturing company to each smartphone. It is important to know if you ever lose your mobile, you can file a complaint and trace the device with the help of an IMEI number. The same goes if someone hacks your phone, so before dialing any other codes, you can dial this code and keep it at some safe place.
*3001#12345#*
Also knows as the code for iPhones, this number is used to evaluate iPhones basically to see if they are hacked or tapped. By dialing this code, it will allow you to check your information about Radio Gain Access To Innovation and LTE; this information is helpful for further investigation. It is for iOS software users only.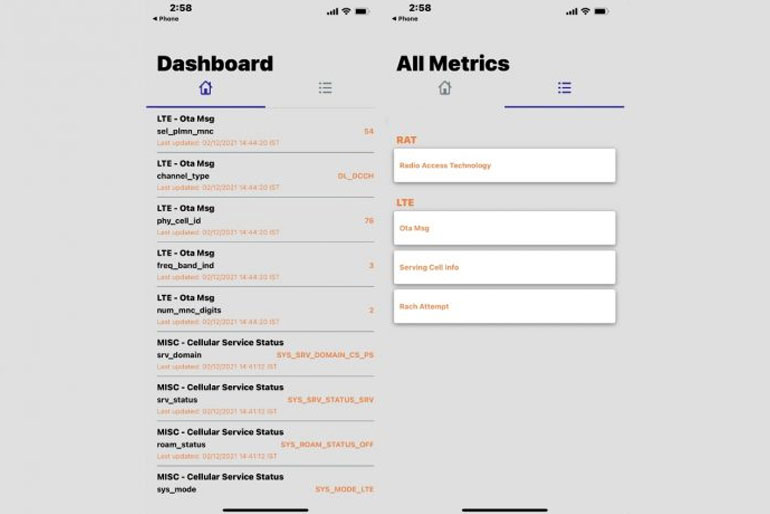 *#002#
This code is called the call diversion code, and it will disclose any diversion settings applied to your phone settings. If you find anything apprehensive, you can easily terminate by dialing *##02#
How To Protect Your Phone If It Is Hacked
If you are confirmed about your cellphone being hacked, you can dial the above codes to make your device free from the hack. A mobile phone is an asset that should be protected immediately. So there are some additional features that you can try to further protect your files.
First of all, uninstall all malevolent applications from your mobile. Go through your app list and look for the apps you recently installed. Many hackers tend to hack the phone easily by certain applications. If you have those installed, it is easier for them to attack your phone as it weakens the security.
Install antivirus and VPN software. VPNs help hide your IP address if you are working online and protect your phone or laptop from harmful websites. Most of the problems of mobile phone hacking are immediately solved by using VPN antivirus software such as AVAST, Microsoft Antivirus protection, and others. So you don't have to take any further measures to protect your mobile.
The last thing that you can perform is factory resetting your phone. Before that, you might copy your data into some other drive, as factory resetting will erase all files. But this is the most authentic and trusted way to eliminate any hacking procedure performed on your phone.
Conclusion
To sum it up, a smartphone is a precious asset as it contains every user's whereabouts, from a contact list to friends and family and financial details. So it's security should be your top priority.
Manufacturing brands provide authentic security services, but they can still be weakened by certain websites and applications running on the phone. It can compromise the encryption. They may also hack your device's camera, record you, and later use your picture and videos to blackmail you. It is a very common issue happening these days.
For avoiding any mishap, it is better to dial a few codes and check if there is any possibility of hacking. If you see that your phone is hacked, you can take further measures to restore and protect your important files and data.
It is possible by VPN software to hide your presence from hackers and save your phone. Installing a strong antivirus system also eliminates all chances of hacking. These are effective measures to prevent any bad incidents from occurring on your mobile phone.