Efficient File Management: Harnessing the Benefits of Tagging in Windows
Sometimes, finding a particular file on your desktop consumes all your time. It can frustrate you and distract you from your work goals. The only solution to this problem is to handle your entire folder system by utilizing the tag feature on your Windows. You must understand that it is highly beneficial for your folder management.
If all the files folders are well-organized, searching and accessing any folder you require for your work will take a few seconds. You should start utilizing the latest technological features available on your computer to ease your work. Tagging for Windows is a simple step process, and anyone can do it to manage bulk files.
But before you do so, you must know its benefits. You should know the importance of file management and why tagging is necessary for everyone who struggles to find crucial folders by digging deep in loads of folders. Now, you can efficiently deal with loads of files by structuring, categorizing, and accessing them effectively.
1. Flexibility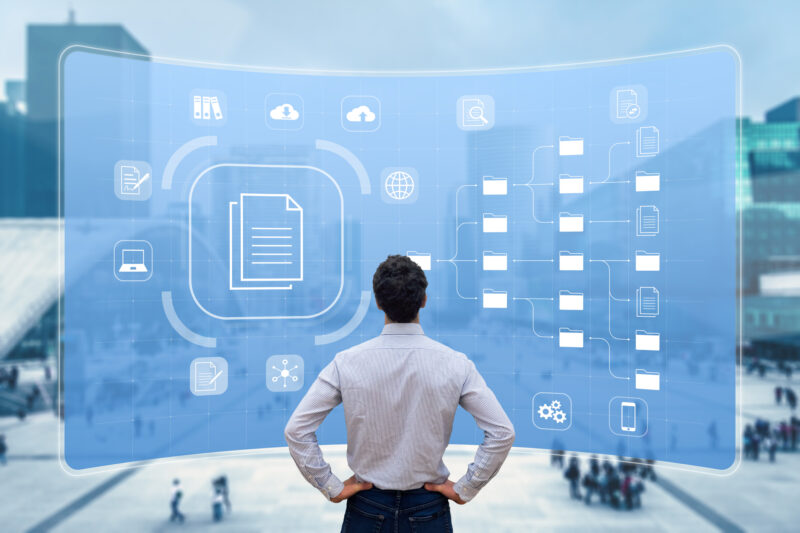 Every file is stored in a single location if not copied anywhere. But with tags, one can name it differently and search it accordingly. When you give multiple tags, you can access a particular folder through different search terms. This fantastic feature is flexible due to its multi-access approach.
It is a perfect way to organize your files, where you can reach out whenever needed. The only thing you must remember is the tags. You will get certain tags to assign to your folders if you work in an organization. It makes you remember them easily and allows you to find your files organizationally.
2. Time-Saving
Whenever you need any file, you can search and access it immediately. The whole process will take a few seconds; hence, this feature saves you precious time. No matter where the file is located, you can get it when you search it.
Simple and quick navigation is what you need while doing file management. These call tags are like virtual folders that one can access virtually. One can also attach the same label to different files, and you can locate all of them simultaneously.
3. No Modification
The file's name and inside content will remain the same if you assign tags to them. You cannot expect any modification in them. A title is additional information that you can attach to the file for easy accessibility.
These labels help you remember the critical files you require for your work. The label detail will remain the same even if you modify any content or file name. It will only change when you modify it globally.
4. Long-term File Organization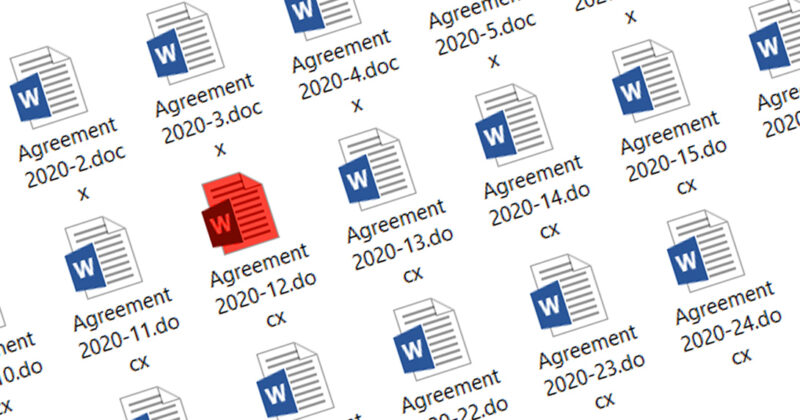 If you aim to maintain the file structure for the long term, then tagging can significantly help you. As part of an organization, you must work on different folders daily. You may require all of them in the future as per your current project requirements. It will be unprofessional if you store them in random locations.
Focusing on proper file organization is mandatory to access any folder whenever needed. Such file organization will save you time and effort. If you ignore the folder structuring, things will get messed up later. You will not find anything, and hence, it will delay your project. This feature can fulfill your increasing digital needs.
5. In-built Feature
The tag feature is available in Windows Explorer and is quite simple to use. You can also consider using third-party applications for better accessibility and more features. In the latest versions of Windows, one can use this tool for effective file management. This in-built feature is included in the interface where you can navigate your folders.
You should select any file and tap on it. You will see the properties section, where you will get a tag option where you attach any names you desire. One will get those files whenever one searches for them and can easily continue your work. But the in-built feature is restricted to some file types like Word, JPEG images, Excel, etc. One cannot attach the tag on PNG and text files.
6. Easy to Customize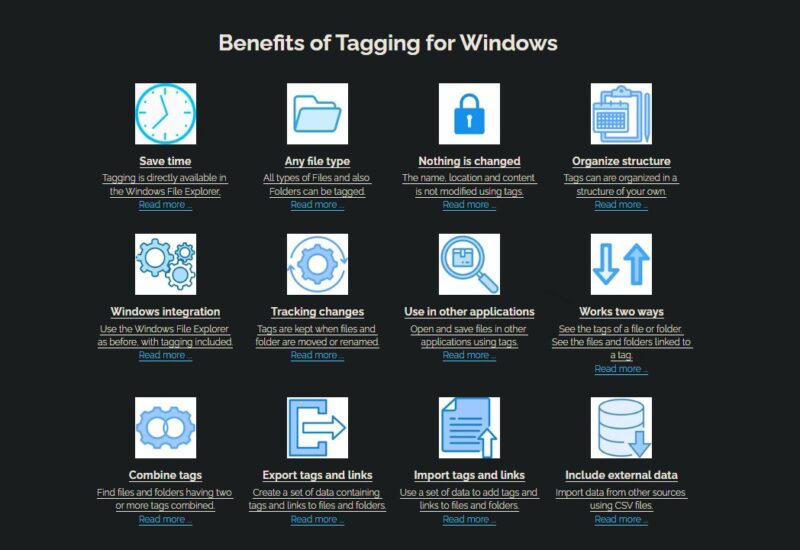 The tags you assign to every file can also be customized. If you think any folder label needs to be altered and included in another project, you can modify it the same way you add it. You need to repeat the same steps and change the label details.
It is easy to do the customization many times but ensure it is not affecting your folder structure. You can personalize your tags and add them as per your project requirements. One can also enable or disable this feature on your Windows.
7. Quick Search by Category
It is good if you manage multiple files in your system by category. You can focus on using tags based on your projects. It will help categorize different folders and help you find the one that is dedicated to your project.
It does not matter where you save them, but you can access them immediately. You can also think of tags that help categorize multiple files stored in a single folder. Whenever you search them by these labels, you will get them. It is easy to filter out the one you need from the limited options.
Final Thoughts
If your goal is to manage your files effectively, you must understand the benefits of the tag feature in the latest versions of Windows. You can thoroughly review this guide and learn how beneficial it is for managing your valuable files. This fantastic feature is available in the system, and one can utilize it by following simple steps.
For better accessibility, you can also consider using third-party apps and manage everything effectively. You can give labels to all your files and find them quickly, even if you do not know where it is. It is mandatory to consider the benefits of this feature before implementing it.