How to Use Tabs3 in the Cloud
Tabs3 is a legal billing software that provides law firms with a full suite of billing, timekeeping, and accounting tools. With most law firms transitioning to the cloud, the need for a cloud-based version of Tabs3 became inevitable. Tabs3 Cloud is the cloud-based platform for Tabs3 and is an excellent solution for law firms that want 24/7 access to their data from any device.
Tabs3 in the Cloud provides plenty of benefits for legal practitioners looking to improve efficiency, collaboration, security, and cost savings. With its diverse capabilities for case management, timekeeping, document management, and client billing, Tabs3 is an integral tool for any law firm. When implemented on the cloud, it offers greater flexibility, easy access to data, reduced hardware and maintenance costs, and enhanced collaboration. So, embrace the cloud and experience the full potential of Tabs3 today.
In this blog post, we will walk you through how to use Tabs3 Cloud, including how to set up an account, access your data, and take advantage of all the software features.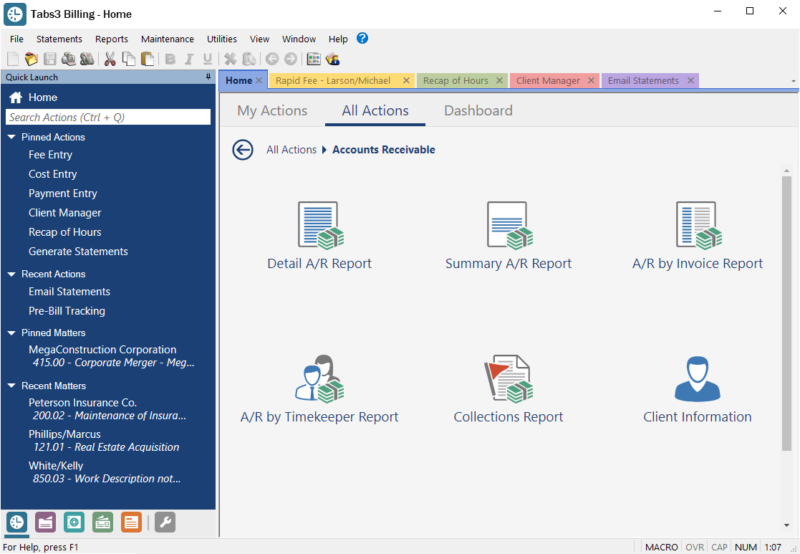 Step 1: Setting up the Tabs3 Cloud account
If you already have a Tabs3 account, you can subscribe to Tabs3 Cloud by contacting Software Technology, LLC. After subscribing, you will receive an email with directions on how to set up your account. You can also visit the Tabs3 Cloud website and sign up for a 30-day trial period. During this trial period, you can familiarize yourself with the software and see if it fits your requirements.
Step 2: Accessing your Data
Once you have set up your account, you can access your Tabs3 data by logging in to Tabs3 Cloud from any device with an internet connection. You can also download a desktop app for Windows on your computer. With the desktop app, you can access your data even when you don't have an internet connection. You can also use the mobile app on your phone to access your data on the go. This flexibility is a significant advantage of cloud-based software like Tabs3 Cloud.
Step 3: Utilizing Tabs3 Cloud features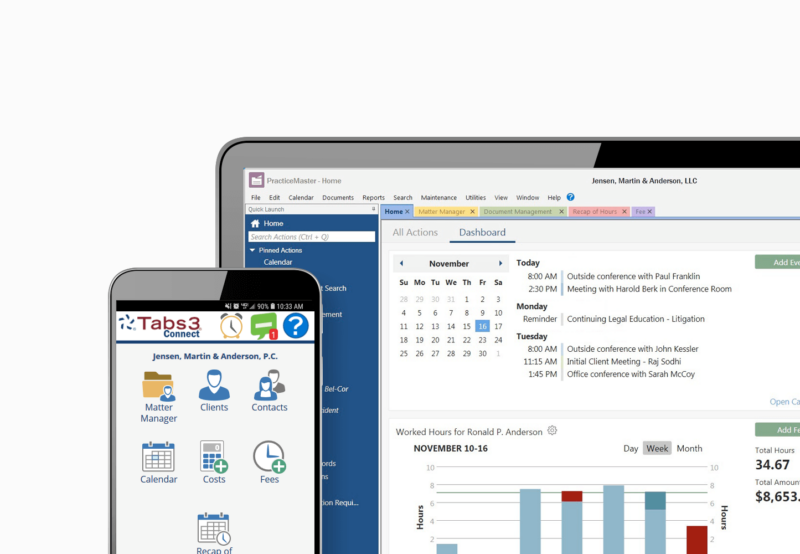 Tabs3 has all the essential features to manage your law firm's billing, timekeeping, and accounting. With Tabs3 Cloud, you can access these features from anywhere. You can use the software for generating bills, tracking time, and more. The billing feature simplifies invoicing through efficient statement generation and AR management. Moreover, you can track time through the software's integrated timekeeper system that records time-based on tasks and billable clients.
Step 4: Collaborating capabilities
Tabs3 Cloud also offers collaboration features that allow you to work remotely with others within your firm. With this feature, you can share files and collaborate on the same documents with multiple users remotely. You can also monitor the status of each project and task in real time. With the collaboration features, your team members can work together even if they are not physically present in the office.
Step 5: Customization
One of the advantages of cloud-based software is that it can be customized according to your firm's specific needs. With Tabs3 Cloud, you can customize reports, layouts, and user interfaces to suit your preferences. The customization feature allows you to tailor Tabs3 Cloud to your unique needs, making it more efficient and user-friendly.
Why Tabs3 in the Cloud is the Best Choice for Law Firms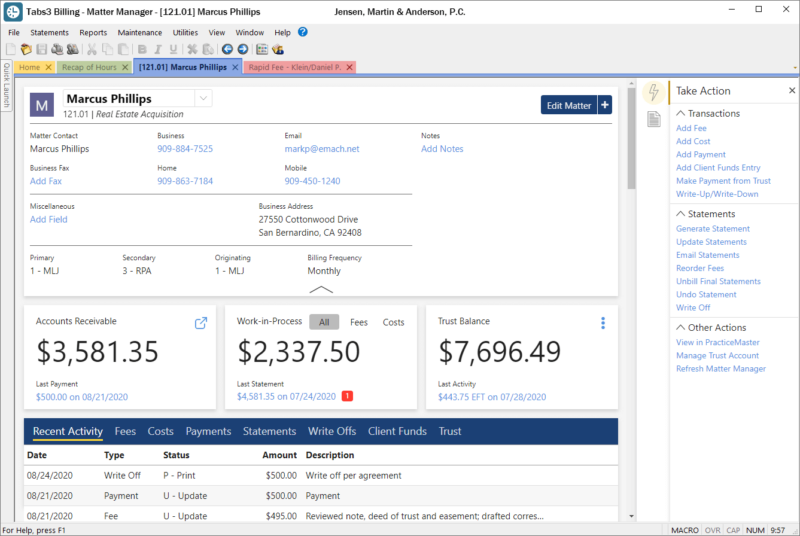 Law firms always require an efficient and reliable solution for managing daily tasks, billing, and financial transactions. No matter how small or big a law firm is, it needs to handle time management, billing, and trust accounting. And that's where Tabs3 in the Cloud comes in. Tabs3 is cloud-based practice management software specifically designed for law firms, offering a range of features that can save time, reduce costs, and increase profits.
Here are the benefits of using Tabs3 in the Cloud and why it's the best choice for law firms.
1. Streamlined Time Management
Time management is crucial for law firms as it's a billable hour industry. But, manual timekeeping can be time-consuming, error-prone, and often distracts the lawyers from their core responsibilities. With Tabs3, lawyers can easily track and manage their time from anywhere with an internet connection, accessing their client's data, calendar appointments, and billing records.
2. Efficient Billing and Invoicing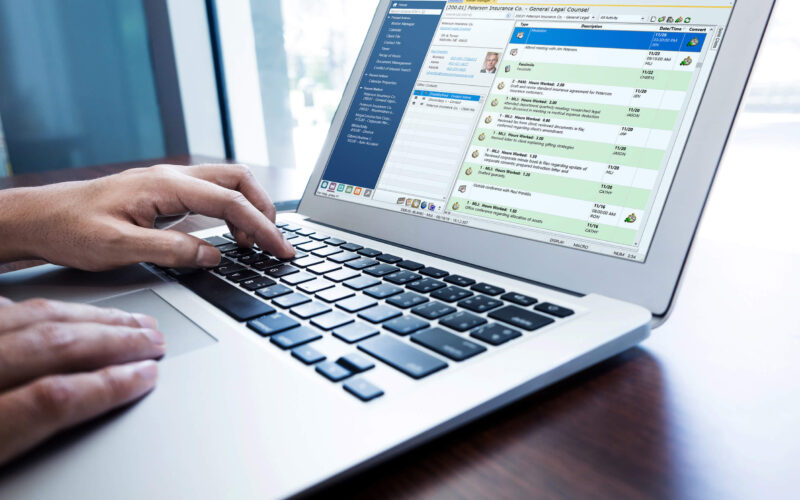 Tabs3 in the cloud integrates comprehensive billing and invoicing management features that help lawyers generate invoices quickly and efficiently. With customizable templates, Tabs3 allows law firms to tailor their invoices to meet their needs. Tabs3 automatically generates invoices based on timekeeping data, allowing the lawyers to keep track of billable hours and help firms get paid on time.
3. Robust Financial Management
Managing finances for law firms can be challenging, especially when they involve trust accounts or client retainers. But, with Tabs3 in the Cloud, lawyers can conveniently set up and track client trust accounts. Tabs3 also streamlines banking transactions, generates financial reports, and reconciles client trust accounts easily.
4. Say goodbye to complex hardware and costly maintenance
Managing and maintaining the hardware for practice management software can be expensive and time-consuming. When running Tabs3 on-premises, you also run the risk of data loss or damage. Cloud computing eliminates these worries by providing a robust solution that is always running, managed by a dedicated team, and stored securely off-site. This means you can increase efficiency while keeping your data safe without worrying about hardware concerns or maintenance costs.
5. Enhanced Collaboration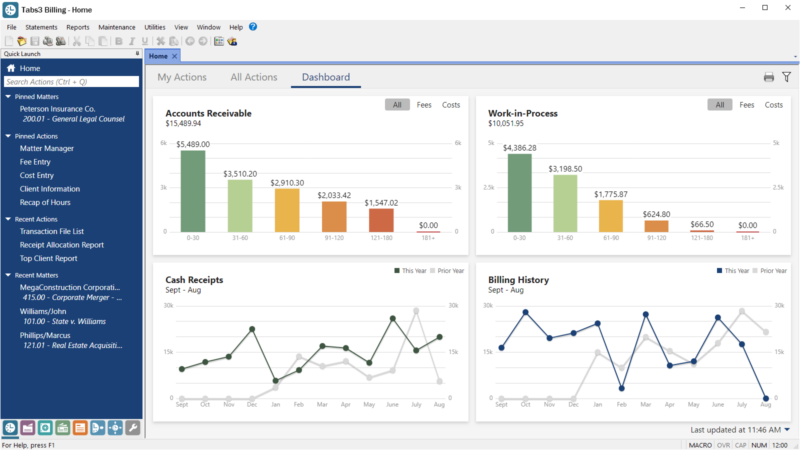 The cloud eliminates the need for manual transfer and coordination of data between devices, allowing all authorized members of your team to access the same information from wherever they are. This improved collaboration can lead to the sharing of new ideas, streamlined workflows, and ultimately better client services. Running Tabs3 on the cloud can also help reduce communication barriers, providing a single source of truth when dealing with client data.
Conclusion
Tabs3 Cloud is an excellent cloud-based solution for law firms looking for software accessible 24/7 from any device with an internet connection. With its vast features, Tabs3 Cloud is an efficient and user-friendly billing, timekeeping, and accounting software. With its collaboration features, you can work together with others remotely, making your work processes much more efficient. Moreover, the customization feature allows you to tailor Tabs3 Cloud to suit your specific needs. Tabs3 Cloud is reliable cloud-based software that can help your law firm streamline billing, timekeeping, and accounting processes.